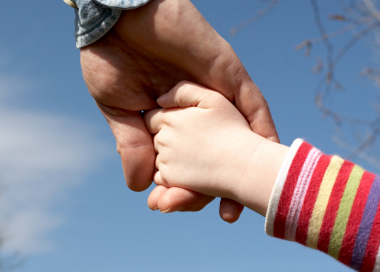 The term "custody" is an often misunderstood and misapplied expression by parents. Many parents are not aware that custody actually comes in two forms ("legal" and "physical") that have very different meanings. It is immensely important for parents to understand these terms and the laws dictating custody in Minnesota prior to any court involvement.
Often, parents are immediately focused on the fight over custody; each parent wants to "win" custody over the other. However, a custody determination is not necessarily indicative of actual parenting time, which consists of the days and amounts of time each parent spends with their child. Parents frequently assume that "joint custody" means roughly equal parenting time, but often it does not. The amount of time each parent will spend with their child depends on many factors: the age of the child, the distance between the parents' homes, the work schedules of the parents, the child's developmental and behavior needs for structure and continuity, etc. Each child is different, and the needs of the child must be determined prior to establishing a parenting schedule
Courts apply formal custody designations to parents for the purpose of conflict resolution: when parents disagree as to certain decisions regarding their children, the custody label given to the parents may determine who has the ultimate say. When parents share legal and physical custody, they are expected to make joint decisions regarding the upbringing of their child: religious training, school choice, medical treatment, day care locations, and extracurricular activities, for example. This is why it is of the utmost importance that parents who seek to share legal and physical custody have the ability to make joint decisions about their child. Many parents are simply too conflict oriented to have the ability to jointly make decisions about their child: this is a top reason why courts do not grant parents joint physical custody of their children.
What many parents fail to realize is that children do not care who has the actual custody designation: they care about how much time they spend with each parent. Children, after all, love their parents equally and without condition.
Regardless of your situation, it is important to discuss your case with an experienced family attorney. Call (651) 756-8781 or email to schedule your free consultation.
CUSTODY BLOG POSTS